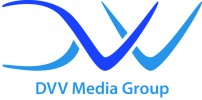 The DVV Media Group is a global media company based in Hamburg and has been a reliable partner for players in logistics and related technology areas for more than 60 years.
DVV finds readers in the entire value chain: in the shipping industry, with the freight forwarders as the architects of multimodal traffic flows, with goods transporters, providers of logistics services, operators of logistics centers and technology providers. In addition, the DVV Media Group offers market-leading media in the areas of shipbuilding, shipping and offshore, rail traffic, rail technology and public transport as well as internal and external security as well as travel and meetings and human resources management. The company is increasingly serving international issues through publishing subsidiaries in Great Britain.
The company publishes over 50 newspapers, magazines, newsletters and around 200 books and operates more than 35 websites and portals as well as applications for smartphones and iPads. In addition, the DVV Media Group regularly organizes specialist events, seminars, workshops and industry events.