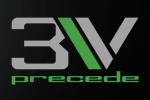 dreiwerk is a young dynamic and fun-loving brand from Dresden.
We have made it our goal to offer the customer individual solutions in form, color and material through a modular change system based on a modern but mechanical watch. Behind this brand is the team of FEINWERK manufaktur DRESDEN GmbH from Laubegast in Dresden (Germany)
The company deals primarily with the precision mechanical CNC micro-precision manufacturing of small parts from the materials such as aluminum, brass or stainless steel. We have specialized in the noble technical materials from the jewelry and watch industry, such as titanium, gold or platinum.
Therefore, the idea of manufacturing our own product in this area is very obvious. This is made possible in our house, among other things, the high-quality, precise and automated 5-axis CNC technology. But of course we also have the personal claim not to neglect the craft and the traditional watchmaking art with the prevailing manufactory character in our studio.