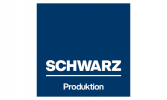 Schwarz Produktion is one of the leading food producers for the retail trade. Our approximately 3,800 employees ensure full kitchen cabinets with mineral water and soft drinks, ice cream, chocolates, dried fruit and baked goods - in Germany and far beyond. As part of the Schwarz Group, we actively support its plastics strategy REset Plastic .
We produce high-quality food and sustainable packaging. And we do this with passion, know-how and the will to set new standards. If we can improve something, we do it. But we believe that we can only move forward together. And together we still have a lot of plans. Become a part of us and discover Schwarz Produktion as Arbeitgeber .
We provide you with interesting challenges, secure jobs and individual development prospects. This applies to all Karrieremöglichkeiten in production as well as in administration. We are looking for people who want to drive Schwarz Produktion forward and who are enthusiastic about it. Do you want to deliver with us? Then this way to all Jobs der Unternehmensgruppe .
OUR PRODUCTS AND SERVICES
-Baked goods: Bonback
-Ice cream: Bon Gelati
-Beverage and plastics production: MEG
-Chocolate and dried fruit Solent
-Infrastructure and logistics Sindra
-Major Projects Pro Projekte
EFFICIENT ORGANIZATION
From Weißenfels, around 350 Schwarz Produktion employees are committed to ensuring smooth processes at our 14 locations. Various specialist departments - from IT, human resources, logistics and marketing to quality assurance - work closely with all plants. They contribute to the high performance of our sites with organizational and administrative activities. Here you will find your Zukunft bei der Schwarz Produktion.
SUSTAINABLE PRODUCTION
As a food manufacturer, we are always aware of our social responsibility. This concerns both the health and further development of our employees as well as the careful use of resources within the group of companies. That is why we not only provide jobs but also sustainability. You can also find more information on our Website