Here are your exhibitors on the subject: Monaco Fair
Visit your exhibitor via the exhibitor hall (exit at the top right) or here directly, by the following list of all exhibitors on the subject of Monaco Fair: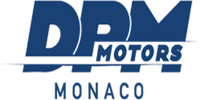 SEARCH YOUR CAR with DPM-MONACO   More than 120 cars, updated daily. We are your partner for used cars in Monaco since more than 30 years.     DEPOSIT-SALES: We agree together on a minimum price for your vehicle and the duration during which we can offer it for sale.     FINANCING...