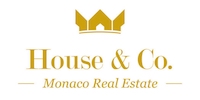 Monaco House & Co - your real estate agency for 26 years in Monaco!
Just steps from the Casino, Hotel de Paris and Hotel Hermitage, Agency House & Co is located at # 15 Charlotte Boulevard.
Whether you are looking for your future home or real estate investment, our qualified team will be pleased to advise you on the purchase or lease of an apartment, penthouse or villa.
The agency House & Co also offers prestigious real estate in Monaco and surroundings: upscale apartments, luxury villas etc. Our experienced negotiators are at your disposal to best meet your needs.
House & Co also offers high quality real estate transaction and management services to an international clientele.
House & Co is the exclusive partner of the largest Monaco website
Monaco-life.com