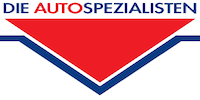 Welcome to Autozubehör Aubeck - DIE AUTOSPEZIALISTEN. We offer you a variety of products around your vehicle. From A like car care to Z like spark plug. Whether you are looking for car accessories, a special spare part or professional tools: Our trained technical advisors are at your disposal with words and deeds. We look forward to meeting you!
You can find accessories and parts for your vehicle in our specialist stores. First-class quality from well-known brand manufacturers at fair prices, a large selection and fast availability are the hallmarks of our DIE AUTOSPEZIALISTEN stores
In our locations with affiliated master car workshops, you will also find all the services you need for the maintenance, inspection and repair of your vehicle. Our independent master car workshops offer you personal service, competent advice and state-of-the-art technology: Always good. Always good value.
DIE AUTOSPEZIALISTEN offer you a wide range of products and services for your vehicle.
In our specialist markets you will find car parts and accessories at a fair price. From A for car care to Z for spark plugs. Whether you're looking for original parts in OEM quality*, contemporary spare parts for older vehicles or high-quality professional tools