Exhibitor hall: Monaco-Fair
Exhibitor hall: Monaco-Fair
Welcome to the exhibitor hall: Monaco-Fair
Here you will find our business and premium exhibitors on the trade fair theme you have selected. Visit your exhibitor above by direct choice of the respective stand graphic or here down, by using the exhibitor list of this hall: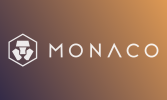 Welcome to Monaco-Life.com . We show you and offer you here everything about Monaco. Whether hotel reservations, event tickets, real estate, shopping and all other information and services. In the following and in our menu you find constantly current, all important information and topics over this...